Exploration
Urban geographies are best understood by bicycle or on foot. Observation of the built environment and the communities who inhabit it is the primary focus of Totally Doable's ongoing Bike Lab project.
Planning tours
We will create and lead a bicycle ride or walking tour of an urban location, focused on the planning issues made evident through observation of the spatial practices and infrastructure of the city. Discussion of historical inequities and how they manifest in the urban environment today will spark discussions of how to plan for equity and social justice.
 We have deep knowledge of Oakland, Berkeley and San Francisco, and would welcome the opportunity to develop greater understanding of other cities.
---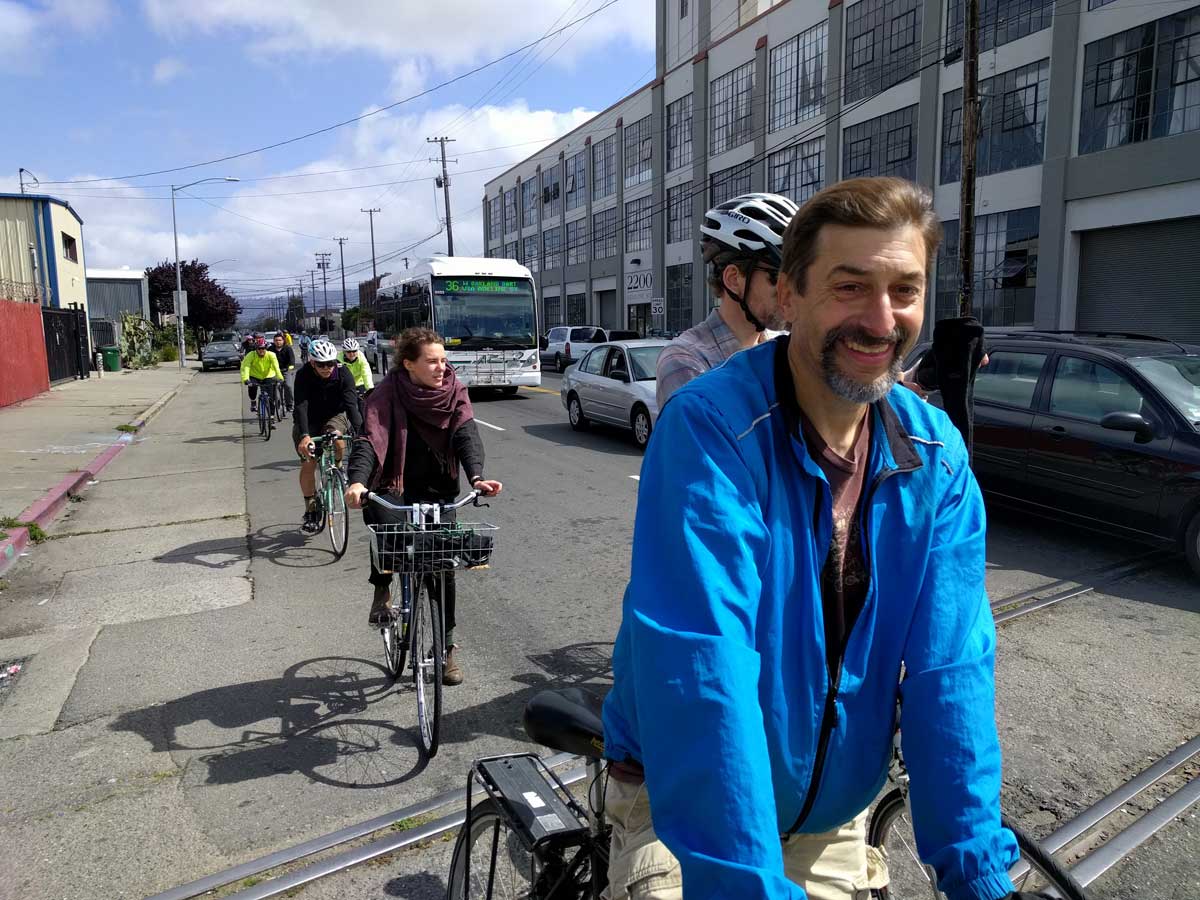 Treasure hunts
We will create and lead a team-building treasure hunt at your location. Your teams will set off on foot, solving clues which lead them to plaques, murals, and other permanent objects in the area. The clues are designed to be fun to solve, not super-difficult but challenging enough to encourage people to think and work together to progress towards solutions. Your folks will learn new things about the area and about each other. Hunt duration can vary based on your needs and the requirements of the location; typically the entire activity will take 2-3 hours.
---